Cat Bowl Mold - Medium
Size: 4" diam x 1.125"H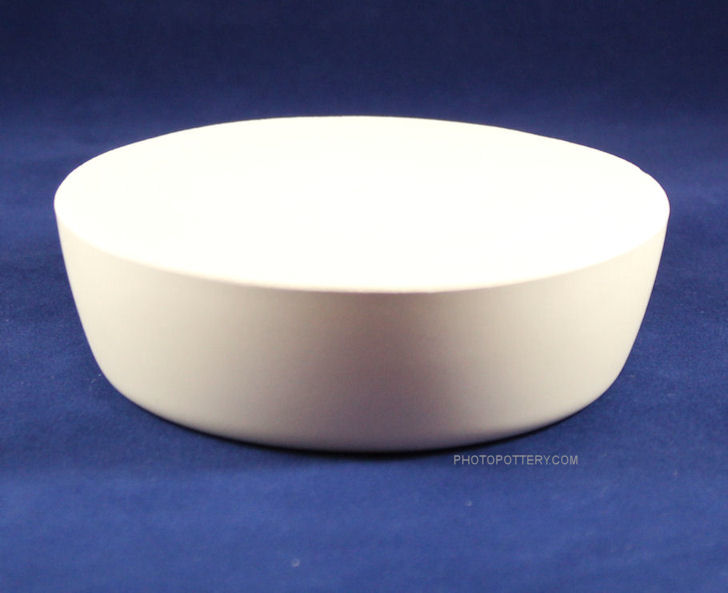 Plaster hump mold, size medium, for making ceramic cat bowls.
Price:
$9.00
Shipping Weight: 1.75 pounds
Easily hand-make beautiful ceramic cat bowls with this plaster hump mold. You can quickly make cat bowls for food and water, including matching sets, with clay slabs: simply roll out a slab of clay in your (or your cat's) favorite clay. Using a thicker slab of clay can help prevent the cat bowl from moving on the floor. When it comes to decorating and personalizing, there are so many fun and creative options you can use: glaze pencils, underglazes (as in the sample shown here), clay appliques on the outside. Cat bowls, like dog bowls, are usually crowd (and cat) pleasers at craft fairs/sites - Meow! Also Available: Small Cat Bowl Mold.
Cat Bowl Mold - Medium Specifications
This plaster mold's dimensions are: 4" diameter x 1.125" height. All our hump molds are made of pottery plaster and are designed to be used with clay, including earthenware, stoneware, and porcelain.
Sizes of molds are in inches; Prices are in US Dollars. Cost of shipping is based on packaged weight. This mold weighs 1.75 pounds.
Made in the USA.
Sample pottery, when shown, is an example of pottery made with the mold. The price shown is for the plaster mold only.