Very Round Medium Tall Bowl
Size: 6.125" diam x 2.75"H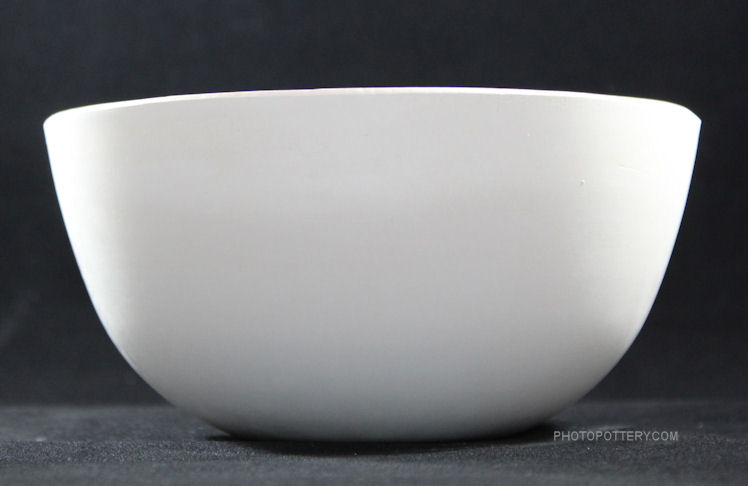 Plaster pottery hump bowl mold to hand-build soup bowls, noodle bowls, collanders, and more.
Price:
$18.00
Shipping Weight: 3.75 pounds
This classic bowl shape is more voluminous than our medium hump mold due to its narrow base of about 2 inches, which quickly opens up to close to its top diameter for most of its height. With this plaster mold, you can easily replicate a shape often produced on wheel-thrown bowls. You can make serving bowls (for example: for rice, dumplings, vegetables, nuts in the shell), sets of soup or noodle bowls, plus decorative bowls, using a variety of coiling and slab techniques. You could also drape clay to about half of the mold's height for spacious cereal bowls. If you're seeing collanders, perhaps with some handles, we are too! Note: samples are made with white stoneware, and in the greenware state.
Very Round Medium Tall Bowl Specifications
This plaster mold's dimensions are: 6.125" diameter x 2.75" height. All our hump molds are made of pottery plaster and are designed to be used with clay, including earthenware, stoneware, and porcelain.
Sizes of molds are in inches; Prices are in US Dollars. Cost of shipping is based on packaged weight. This mold weighs 3.75 pounds.
Made in the USA.
Sample pottery, when shown, is an example of pottery made with the mold. The price shown is for the plaster mold only.