Note: Due to Covid 19, we've changed order processing: Please allow 2 to 3 business days after placing your order for it to be shipped out from our facilities.
Deep Plate Mold
Size: 10.75" diam x 1.5"H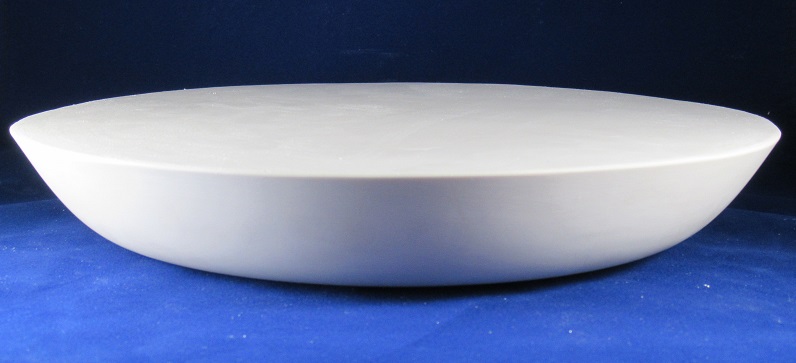 Price:
$29.00
Shipping Weight: 6 pounds
Make deeper pottery plates, serving platters, pasta bowls and more with this plaster hump mold. Slightly wider than our regular plate mold and twice as tall, use this deeper plaster hump mold when you want more depth to your pottery plates, or to hand-build wide shallow bowls. Add texture to the interior surface before draping the clay, and work on the exterior design as your pottery piece firms up or after removing from mold - for example, adding handles; This plate's deeper shape provides excellent inner surface area for sgraffito designs or photo transfer.
Deep Plate Mold Specifications
This plaster mold's dimensions are: 10.75" diameter x 1.5" height. All our hump molds are made of pottery plaster and are designed to be used with clay, including earthenware, stoneware, and porcelain.
Sizes of molds are in inches; Prices are in US Dollars. Cost of shipping is based on packaged weight. This mold weighs 6 pounds.
Made in the USA.
Sample pottery, when shown, is an example of pottery made with the mold. The price shown is for the plaster mold only.