Square (Rhombus) Plaster Hump Mold
Size: 7.25"W x 7.25"L x 2"H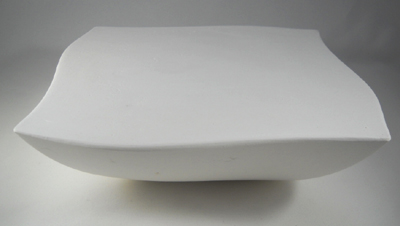 Square / rhombus-like hump mold, in plaster, for making pottery
Price:
$19.00
Shipping Weight: 3 pounds
Use this plaster mold, which has a rhombus shape, to create unique slab and coil serving bowls and decorative pottery pieces.
Square (Rhombus) Plaster Hump Mold Specifications
This plaster mold's dimensions are: 7.25" width x 7.25" length x 2" height . All our hump molds are made of pottery plaster and are designed to be used with clay, including earthenware, stoneware, and porcelain.
Sizes of molds are in inches; Prices are in US Dollars. Cost of shipping is based on packaged weight. This mold weighs 3 pounds.
Made in the USA.
Sample pottery, when shown, is an example of pottery made with the mold. The price shown is for the plaster mold only.